Service
Online Consultancy
In the new era of life and this pandemic situation we provide a special support to our most loveable furry friends through ONLINE CONSULTANCY by whats app text massaging and video call. More then 80% of the issues can be addressed over an online consultation by sharing photos and videos of the issues. However , if its an emergency we would recommend you to not use our service and instead take your pet to the nearest vet clinic.

Examinations
At my all chamber's, we offer comprehensive examinations that help evaluate the overall health of your pet. Regular physical examinations can detect problems in their early stages, before they become serious illnesses requiring prolonged treatment. Preventative medicine is the easiest, least expensive and most important way to keep your pet healthy. Early detection ensures prompt action that may solve the problem before serious consequences occur.


Vaccines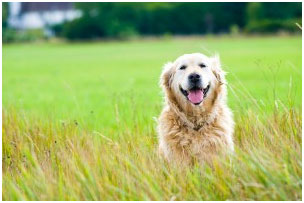 Immunizations are a crucial part of your pet's health care. Some immunizations are recommended yearly while others are given twice in everyyears. Usually administered during an annual exam, we work with you to develop an individual vaccine protocol that best suits your pet's needs.



Nutritional Counselling
Proper diet is an important part of your pet's health. Should your pet need a new diet due to health concerns or you are just looking for a healthy alternative to your current brand, we offer individual consultations and nutritional plans to help keep your pet healthy.



Behaviour counselling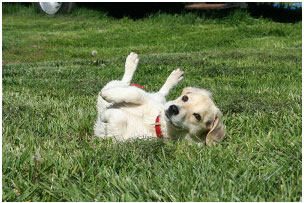 Pets often show illness or anxiety through improper or changed behaviour. Let our training staffs help you determine what is appropriate behaviour and what you can do to change inappropriate behaviour.



Dermatology
Hair loss and constant scratching can indicate fleas, food allergies or other more serious skin conditions.



Feral Spay/Neuter Surgery
I personally supports efforts to bring the feral cat population under control by offering spay/neuter services for feral cats and kittens. Feral cat spay/neuter improves the lives of as many cats as possible by ending reproduction, stopping the behaviours and stresses associated with mating—pregnancy, howling and fighting-- and reducing the stress on cat shelters due to overpopulation.


General Surgery
My veterinary surgical team has many years of experience and advanced training, and is capable of providing safe surgical procedures for your dog or cat. We carefully screen your pet prior to surgery to be sure that your pet is a good candidate for anaesthesia. We determine the pain management techniques that are appropriate for your pet's age, breed, and current health status prior to surgery as well.

We provide the same level of patient monitoring that you would receive if you were having surgery. Your pet will receive pain medication before, during, and after the surgical procedure.

Our surgical facilities include:


A fully equipped surgical suite capable to perform most types of soft tissue surgery.
A fully-trained veterinary and technical nursing staff to ensure the safest, most efficient state-of-the-art procedures for your pet
Oxygen
Sterilized surgery tables for greater comfort for your pet and avoiding post-operative complications
Monitored sterilization techniques to verify sterilization is complete
We perform all types of general surgery, including:


Soft tissue/general surgery
Spay and neuter
Declaw
Emergency surgery (laceration repair, wound repair and foreign object removal)

Pain Management
At my operation theatre, we believe in maximizing the comfort of your pet during and after his/her surgical procedure. Proper pain management improves your pet's recovery and speeds the healing process. We use a multi-modal approach to pain management. A multi-modal approach refers to the layered administration of small amounts of different drugs to minimize any pain that your pet might feel during or after the procedure. Because we administer lower doses of each individual drug, your pet will experience fewer adverse side effects, more complete pain relief and faster post-operative recovery.


Puppy & Kitten Care
Congratulations on your new companion! We can't wait to meet your newest family member!

We can't wait to meet your new puppy or kitten. Getting a new pet is the first step to having a wonderful companion, friend and long-term family member. It is an exciting time, and it is important to do everything you can to make sure he or she grows up strong, healthy and happy. Proper health care is essential throughout your new pet's entire life.

It is important to your new pet that we examine your puppy or kitten as soon as possible to identify any potential health issues early on. During your pet's first wellness exam we will examine your pet and will answer your questions on caring for your companion long-term, including nutritional questions, vaccinations, dental care and other health topics and behavioural issues.

When you pick up your puppy or kitten, remember to ask what and when he or she was fed. Replicate that schedule until your first visit with us. We will discuss your new pet's nutrition needs and best food choice(s) for your pet during the first wellness exam. There are so many choices available and we want you to be able to choose the right food for your puppy or kitten.
What to bring with you:


Your puppy should be on a leash and your kitten should be in a carrier
Any health information the seller or shelter provided to you, such as history of vaccines or deworming
A fresh stool sample (less than 12 hours old )
Puppies: the initial exam will include:


A thorough physical exam.
Flea/tick control. We will discuss the best product for your puppy's lifestyle
Heartworm preventative given monthly
Fecal examination for intestinal parasites and appropriate deworming
Answering all of your questions
Advice regarding the appropriate vaccination schedule for your puppy's anticipated lifestyle
Required versus optional vaccines and vaccine boosters
Kitten: the initial exam will include:


Complete physical exam.
Discussion with you of the appropriate vaccination schedule for your kitten's breed and anticipated lifestyle; develop a vaccination schedule
Necessary vaccines or vaccine boosters
Optional heartworm preventative
Flea/tick control. We will discuss the best options for your new kitten.
Fecal examination for intestinal parasites and appropriate deworming
Please give us a call today to schedule your new pet's wellness exam!


Senior Pet Care
All of us at my chamber want your aging pet's senior years to be as healthy and happy as possible. We believe the best way to keep your aging dog or cat healthy is through proactive wellness care throughout their lifetime and a senior wellness program after they reach the age of 7. This allows us to diagnose and treat age-related health issues early.

Just as the health care needs of humans change as we age, the same applies to dogs and cats. Our senior care programs include bi-annual comprehensive physical exams and blood work to evaluate organ function, thyroid output, and the health of the white and red blood cells. We also recommend a complete urinalysis and additional tests as needed, such as chest x-rays, abdominal ultrasound. As your pet reaches the "golden" years, there are a variety of conditions and diseases that they can face, including:



weight changes
osteoarthritis and mobility problems
kidney, heart, and liver organ malfunctions
tumours and cancers
incontinence
hormone disorders such as diabetes and thyroid imbalance
We are here to help! Talk to us today about how to keep your senior pet at his or her healthy best.